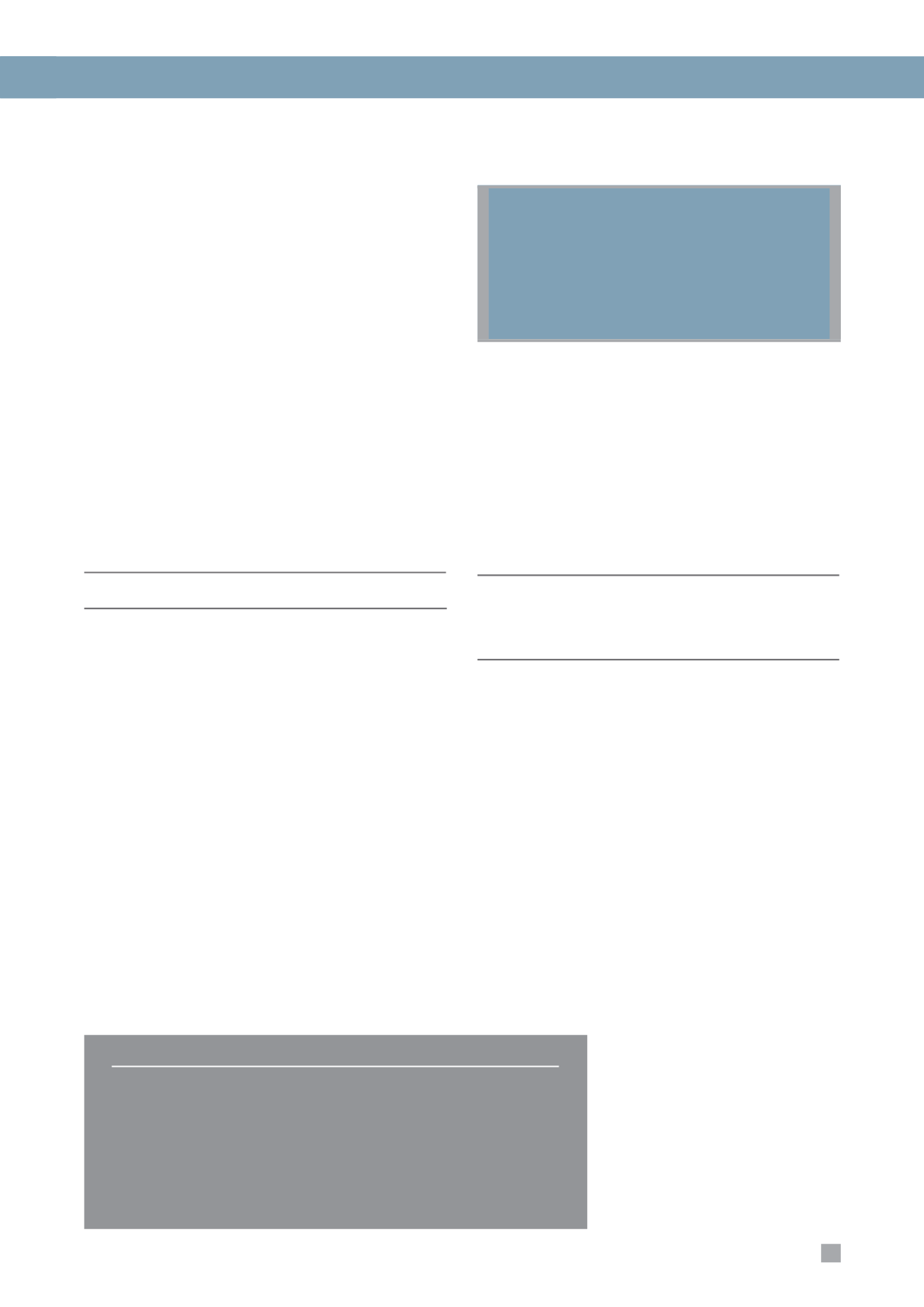 2011
AMBATOVY SUSTAINABILITY REPORT
Environmental Performance
Energy
The mine site energy usage during operations will be supplied
by nine diesel generators, producing 18 megawatts (MW) in
total. The steady-state is expected to be around 14 MW.
The plant site has a three unit power plant that typically
produces up to 80 MW of power, with an expected average
demand of 65 MW. Three coal-fired boilers produce steam,
which is used to generate power and is required in the metal
production process. This steam production is supplemented
from the waste heat boilers in the two acid plants. Process
steam is used to heat slurry in the ore leach, sulphide
precipitation, hydrogen reduction plant, ammonium sulphate
plant and several minor refinery processes. Nine emergency
diesel generators are used as backup for critical equipment
that can produce up to 20 MW of power. An additional 30
auxiliary diesel generators can produce 30 MW. In 2011, we
produced the following amounts of energy:
Energy Consumption in 2011
Product
CONSUMPTION (MWh)
* Calculated using MIT factors and fuel consumption.
Emissions, Effluents and Waste
Ambatovy's Waste Management Plan was developed to put
in place the necessary measures and procedures for correct
collection, transportation, storage and disposal of waste.
The main objective is to ensure that it is handled in a safe,
efficient and environmentally secure manner. Waste material
ranges from construction waste, such as scrap metal and
wood, to domestic waste such as food or office scraps. Waste
management strategies in 2011 consisted of minimizing waste
production and improving recycling and processing methods
At the mine, solid waste was sorted and disposed of in a
number of ways. Vegetable food waste was separated for
composting, while meat waste was incinerated. Paper, plastic
and wood were all sorted appropriately for recycling.
At the plant, waste was processed or reused whenever
possible. Some wastes required incineration or other methods
Since September, an incinerator eliminated 1,568 m
of food waste and other waste such as cardboard and
About 2,000 tonnes of scrap materials were collected
and stored for recycling and reuse as needed.
Plant Site Waste Management
Waste Type
Quantity Method of Elimination
Domestic/Construction waste
Incinerated ash sent to landfill
Treated on site (incinerated,
We also have integrated our recycling needs with our
commitment to support local businesses and community
development. For example, each month, the plant site
generates more than 600 m
construction and packaging. In 2011, more than 7,000 m
of wood were distributed to communities near the plant site.
These communities have used this material to build benches,
tables, cupboards and various other items for use in schools
Plastic bottles continued to be collected by a local company,
ECO Aide, for shredding and recycling. This past year, ECO
of bottles. In an effort to reduce
the need for recycling, bottled water is being progressively
replaced with potable water distributed to water coolers and
dispensed into reusable bottles. Since this initiative, the
volume of bottles to recycle has been reduced from 300 m
Mine Site Waste Management
Waste Type
Quantity
Method of elimination
Domestic/Operational waste
(e.g. Food, plastics, cartons)
Domestic/Operational waste
Buried, stored and/or sent
(e.g. Scrap metal, ashes, sludge and fats)
Stored, to be landfarmed*
40 units Buried, incinerated or sent to plant
quick FIGURES
of wood were sent to communities
Approximately 1,267,000 water bottles were recycled.
of food waste was turned into
* Landfarming is the biological treatment of contaminants through exposure to air, water, nutrients and naturally occurring